Step back and look at your existing furniture and decor. To make space, get rid of furniture that's damaged, outdated, too large, too small, or that you just don't like anymore. If it's a family heirloom or a piece you want to keep that doesn't fit in the living room, give it a new spot somewhere else in your house.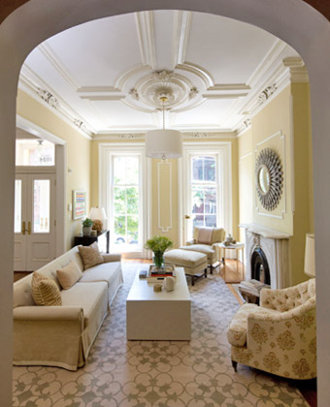 Color will set the tone for your room. A mostly blue and green room will have a calming effect, while vibrant colors (reds, yellows, oranges) are energizing. A neutral room of whites, tans, and grays is the perfect canvas for bright, bold accents. Pick colors you'll love seeing everyday. Take a peek at your wardrobe and note the hues you gravitate toward. Or if you're keeping an important piece of art or decor, select a palette based on the main colors of that item.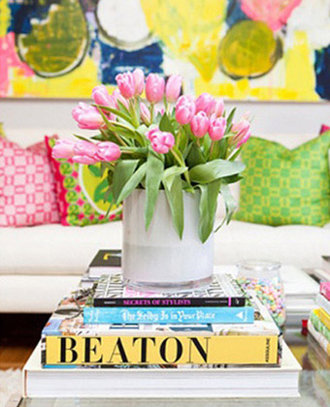 Spend time reading blogs and magazines to find your ideal style. Pinterest is a great resource, too! If you love clean lines and exposed wood grains, you might like mid-century modern. Or if you prefer painted wood and slipcovered seating, you may love country decor. Once you've determined your style, now comes the fun part: purchasing new furniture! Start with the big items—a sofa, rug, and entertainment center—since they take up the most space and are the focal points of the room.